Archive
Kino Iglu in images. Posters and photographs from previous years.
THE GOOD, THE BAD, THE UGLY 27.4.2019
Anssi Hynynen
LOS OLVIDADOS 23.3.2019
Lauri Tykkyläinen with Kino Iglu staff
OMA MAA 23.2.2019
Markku Pölönen, Aki Turtiainen and Heikki Kujanpää
TIIKERI JA TYHJIÖ 26.1.2019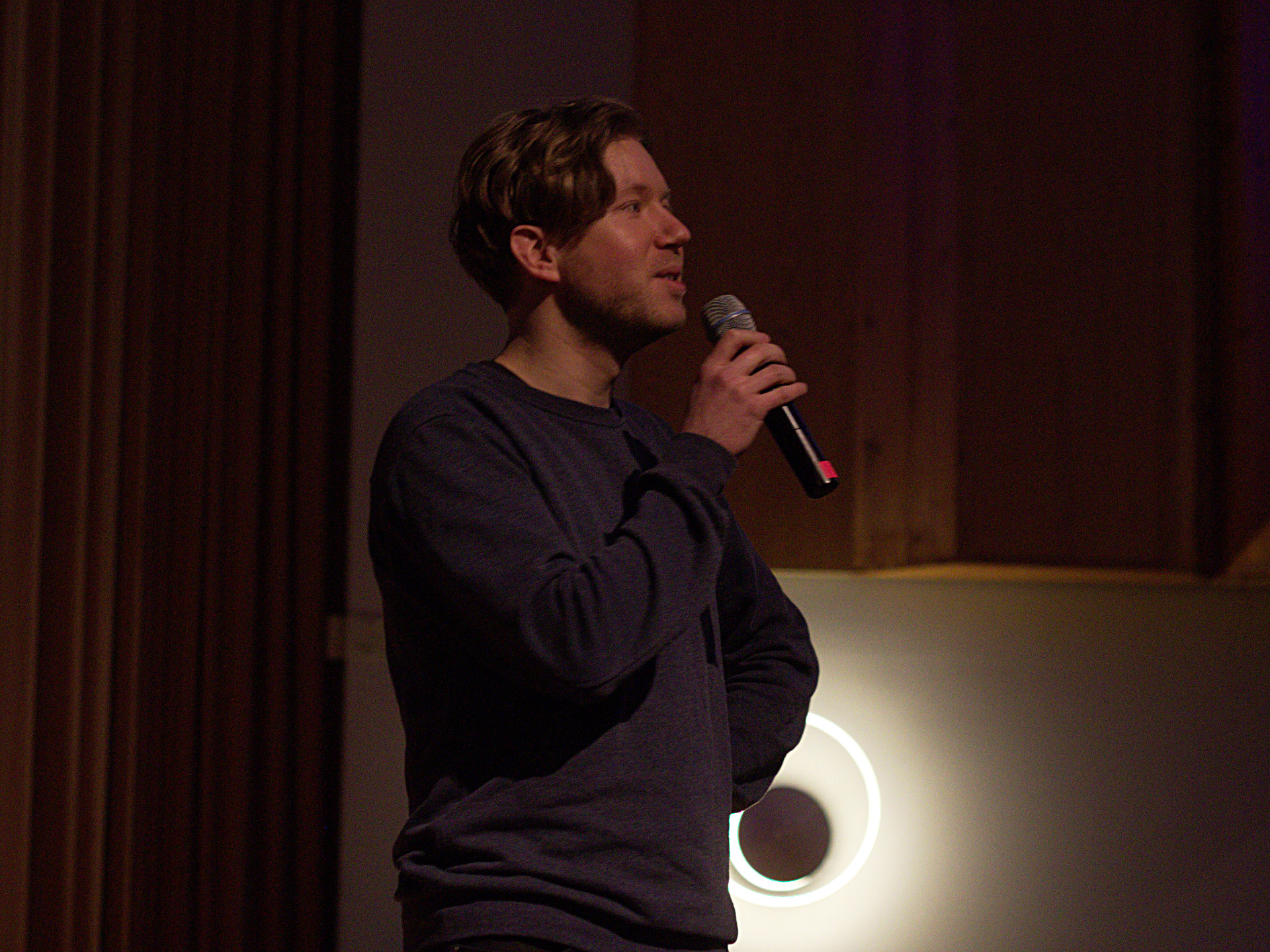 Mikko Myllylahti
Tommi Korpela and Aleksi Salmenperä
KINO IGLUN FESTARIT
KINO IGLU FESTIVAL 2018
Cleaning Women preparing to accompany Aelita.

The director Seppo Rustanius and composer Heikki Valpola discussing about Punaiset esiliinat.
Katariina Lillqvist's exhibition and films were seen at the festival.
CALAMARI UNION 19.5.2018
Mato Valtonen, Sakari Kuosmanen and Aki Kaurismäki
LAUGH OR DIE 21.4.2018
Martti Suosalo and Heikki Kujanpää
THE DESTINY 24.3.2018
Esa Salovaara
TERVANPOLTOSTA ROCKY VI:EEN 24.2.2018
Presenter Ville Suhonen
LauNau's performed live accompaniment for silent shorts
Teemu Nikki
Teemu Nikki presented Ed Wood's Plan 9 From Outer Space in 20.1.2018
Aki Kaurismäki, Simon Hussein Al-Bazoon and Sherwan Haji
Simon Hussein Al-Bazoon, Sherwan Haji and Aki Kaurismäki presenting Other Side of Hope at Kino Iglu 20.5.2017
Timo Linnasalo
Timo Linnasalo, the director of The Guarded Village 1944, at Kino Iglu 22.4.2017
Hamy Ramezan
Finnish-iranian film director and screenwriter Hamy Ramezan preparing screenplay for his next film before presenting Kiarostami's Taste of Cherry.
Pentti Kasurinen
Film director Pentti Kasurinen presented Luis Bunuel's Illusion travels by streetcar in Kino Iglu at 18.2.2017.
Juho Kuosmanen
Juho Kuosmanen presenting his film Romu-Mattila ja kaunis nainen.
Juho Kuosmanen (on the right) and the filming crew of Cannes-awarded film The Happiest Day in the Life of Olli Mäki.
Aki Kaurismäki
Aki Kaurismäki watching his film La Vie de Bohème.
Aki Kaurismäki presents his film Take care of your scarf, Tatjana.
Film stars visiting Kino Iglu
Actor and film director Kari Väänänen presents his film Klassikko.
Kati Outinen presents Cristian Mungiu's 4 month, 3 weeks and 2 days.
| | | | |
| --- | --- | --- | --- |
| | | | |
| Actress Kati Outinen with Kino Iglu staff | | | |
Aleksi Salmenperä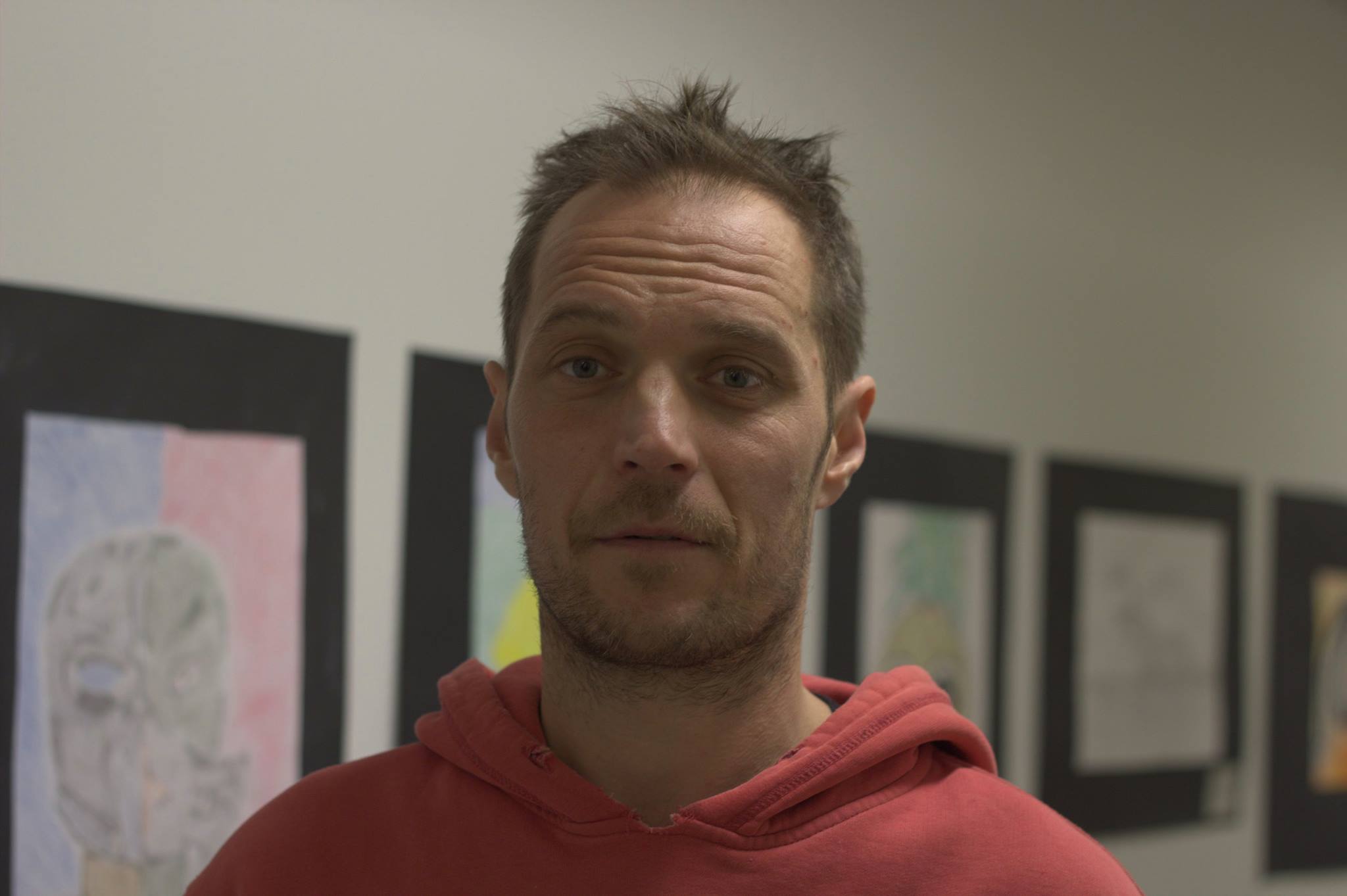 Kino Iglu has shown two films by Aleksi Salmenperä, Bad Family and Distractions.
Punk rocker Aki Salo as Kino Iglu's projectionist.
Heikki Kujanpää
Finnish film director Heikki Kujanpää in heart of Kino Iglu, the projector room.
Young talents in Kino Iglu
Musician and composer Ilkka Uksila, actor Artturi Frisk and writer-director Valter Jaakkola presented their short film Awaken me 18.3.2017.
Otto Rissanen presented his short film Fantasia Chaotica in Kino Iglu at 18.2.2017.
Peter von Bagh
Mika Lätti, Peter von Bagh, Aleksi Salmenperä and Heikki Kujanpää in Kino Iglu at 23.11.2013.
Peter von Bagh presents Jacques Becker's Casque d'Or.
Thanks for grant, Finnish Cultural Foundation and Uusimaa regional fund!